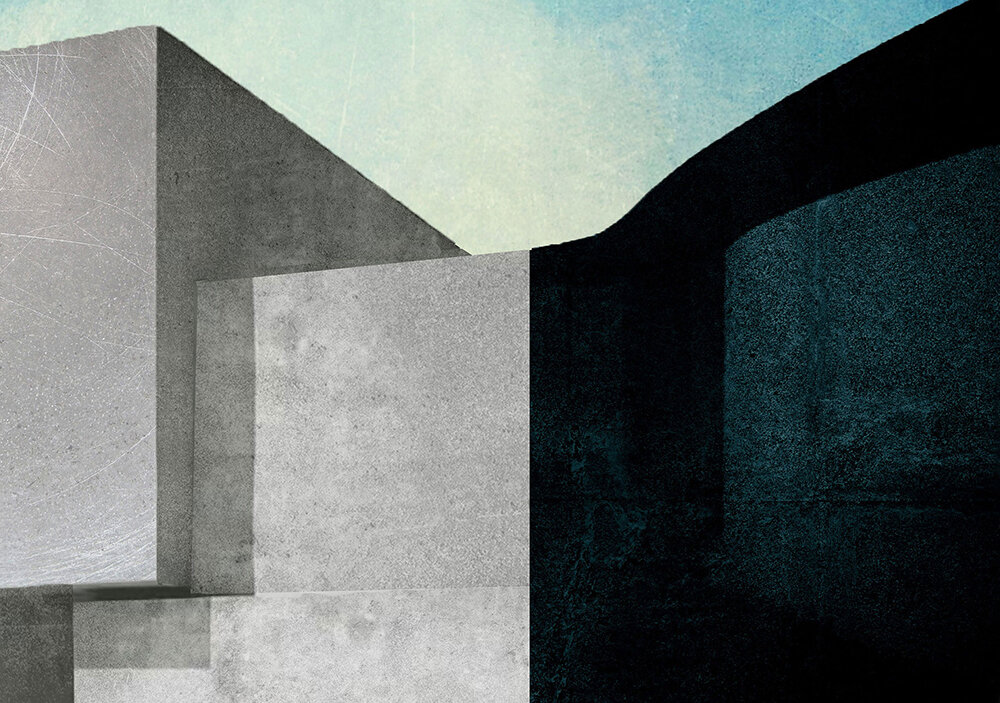 bare witness
Bob McKendry, Kris Kerehona, David Hempenstall, Lisa Matiazzi, Mark Mohell
Gallery 1
7 - 24 November 2019
Opening 6pm Thursday 7 November
Exhibition continues until 5pm Sunday 24 November
There is profound liberation in the unpredictable, instinctive nature of simply experiencing the world – alive – away from the strictures of life's routines and minutiae, social shackles cast aside. It is something that transcends any conscious outlook: to imbibe without limitation; to feel without rationale; to simply be and bear witness.
Image: Mark Mohell, Untitled 36, 2018, photograph.
…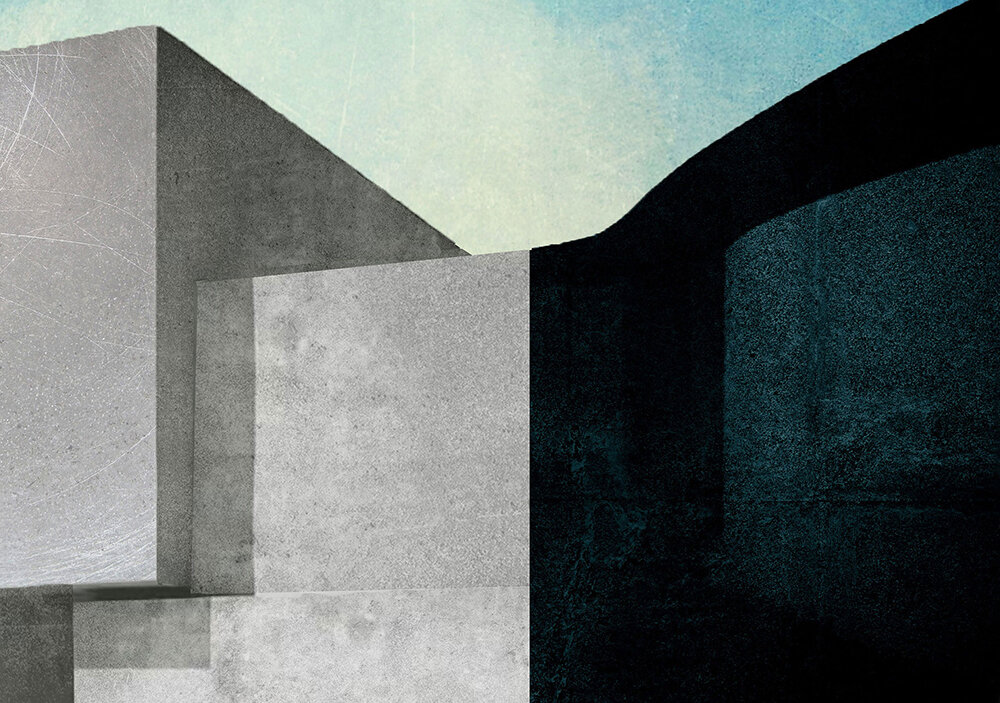 The Space Without
Janet Angus
Gallery 2
7 - 24 November 2019
Opening 6pm Thursday 7 November
Exhibition continues until 5pm Sunday 24 November
Exploring identity through painting and digital design, I am fascinated in the way we shape our environment and in the way it shapes us. Drawing from brutalist architecture for its monolithic and imposing characteristics, my aim is to capture a sense of the vast emptiness and isolation that is a key part of our modern world.
Over the years I have developed a style of work involving painted constructions that combine three-dimensional and two-dimensional configurations. I utilise straight lines, hard edges and simplified forms to create an illusion of deep space as well as a feeling of isolation and longing.
Janet Angus
…
waterfront
Petros Papoulis
Gallery 3
7 - 24 November 2019
Opening 6pm Thursday 7 November
Exhibition continues until 5pm Sunday 24 November
Papoulis has a long-held fascination with the water's edge. Observing how we interact with it, how we use it, what happens there and how the elements can affect it.
Image: Petros Papoulis, 4Knots, 2019, Crayon and Graphite On Paper, 80cmx59cm
Photo: Bruce Harley
…
2019 M16 Drawing Prize
The M16 Artspace Drawing Prize, established in 2006 has become highly acclaimed and sought after, attracting a record number of high calibre entries nationally and internationally. A wide array of work is submitted on diverse surfaces and using diverse media, both traditional and non-traditional materials and techniques. The annual exhibition seeks to examine, challenge and open up a dialogue concerning definitions and perceptions of what drawing can be.
The 2019 Judges
Karina Harris and Neil Hobbs
Landscape Architects, Collectors and Curators of Contour 556
Awards include:
The Philip Leeson Architects' Prize of $ 5,000 (Main Prize) http://www.philipleeson.com.au/
The Delta Cleaning Services Prize $ 500
The Framing Store, Braddon $ 500 voucher
To Enter the 2019 Drawing Prize Click Here
Key 2019 dates:
Entries open Monday 1 July 9am
Entries close Friday 1 November (4pm)

Finalist announced Tuesday 12 November 5pm
Artwork delivery deadline Thursday 21 November 5pm

Exhibition opening and prize announcements Thursday 28 November 7pm (event runs 6-8pm)
Entry Fee
$35 per artwork (incl. GST). Maximum of three (3) entries per artist.
For full T&C see our download a document page.
Image: M16 Artspace